Spotlight On... Jean DiNitto: Celebrating 10 Years at Columbia
October 21, 2020
This month we are happy to celebrate Jean DiNitto, who has been with Columbia for 10 years. Jean is a consummate people-person, and her role as Columbia's receptionist is a perfect fit.
What was your path to finding a career in the construction industry?
My family has always been in construction. Before I was born, my father's two brothers purchased land in Woburn and built all the homes on the street. The street was ultimately named after my family and is where I lived for many years. Eventually more family members got into construction. My cousin started his own business and built homes, including one for my family on the property next door to my parents. For myself, I enjoy interior decorating and painting - and even installed my own brick patio and walkway about 15 years ago!
What have you liked most about working at Columbia?
I have always loved the construction industry. Columbia is such a great company that cares for its employees' well-being and success. It is a fun and thriving family orientated workplace focused on teamwork.
What lesson did you learn early on in your career that you still carry with you today?
To smile, listen, and work hard. Success will come if you always give it your all.
How would your colleagues/clients describe you?
Dependable, hard-working, and always available and ready to help where needed.
What best describe you?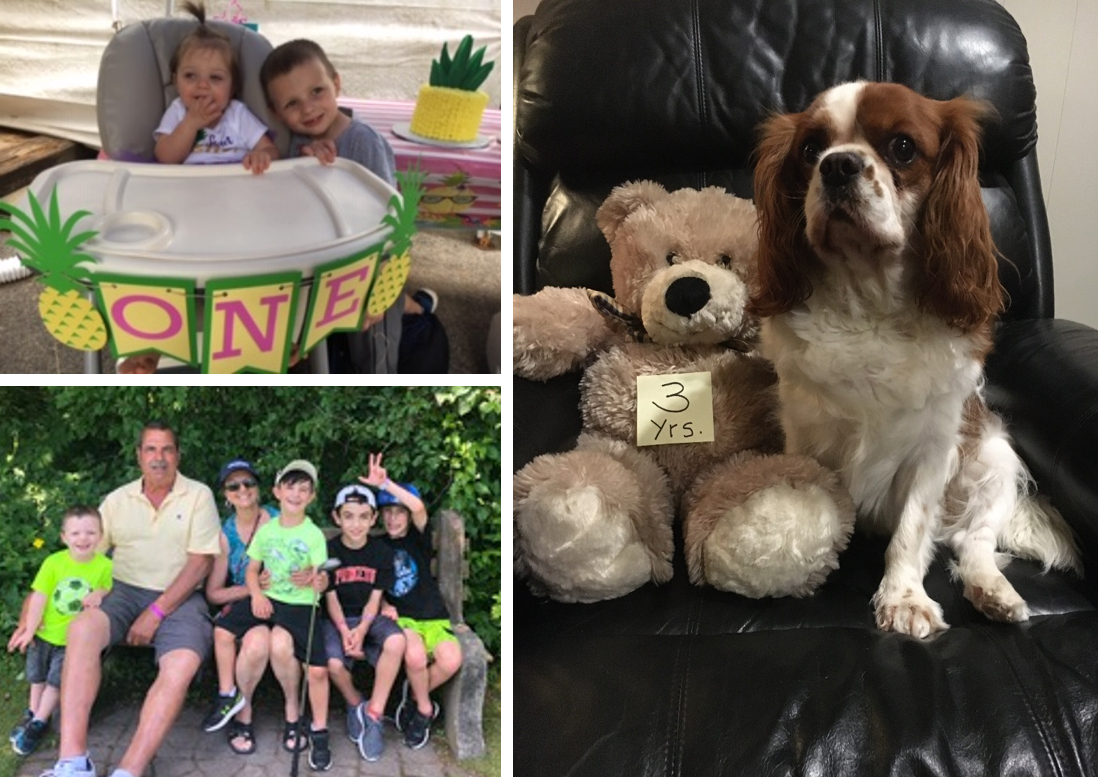 Painter, cook, seamstress, family-oriented
Special talent or most useful skill?
Painting, gardening and sewing.
Favorite summer or winter activity?
In the summer, I love walking on the beach or just being outside with my dog and family.
Two items on your desk?
Computer and phone.
Morning person or night owl?
Definitely a morning person.
When Jean's friendly smile doesn't greet you at Columbia's front desk, you will likely find her in her yard gardening or sprucing things up, working on her latest painting project, or relaxing poolside with her grandchildren. Thanks, Jean, for everything you do for Columbia - happy anniversary!