Spotlight On... Bill Carpenter
May 17, 2017 | Author: Meghan O'Connor
Since joining Columbia's team in 2005, Bill Carpenter has not only kept up with the fast-paced Interiors environment, but he has managed to stay a step ahead as the role of estimator has evolved within the construction industry. He has readily adapted from a position of behind the scenes support into a collaborative partner actively working with the project team to provide options, information and solutions. Bill approaches preconstruction with a 'roll up the sleeves and get the work done' attitude, and promotes communication between all project team members. With the intent to organize and easily explain information, he has created a spreadsheet for most everything from a cost analysis for a specific product to a full project estimate. His dedication has paid off in project highlights including the Living Wall at Sonos, as well as the distressed metal panels at Carbonite. With a team oriented mindset and drive for excellence, Bill has seamlessly transitioned into a leadership role. In his new position as Interiors Director of Preconstruction and Estimating, he will have the opportunity to further develop Columbia's preconstruction approach and facilitate the continued growth of the team.
Preconstruction Pro
Columbia's preconstruction approach is a unique differentiator that sets us apart from our competition. Team communication and collaboration is key in an industry that Bill believes "has learned the importance of a preconstruction estimator and the value they can bring to the project team." Before construction starts, Bill is able to utilize his customized spreadsheets to project potential cost and display the pros and cons of different options, giving the client the opportunity to make informed decisions early. Our preconstruction team has a big picture perspective, focusing not only on price but also constructability and schedule. Bill and the team continuously seek out ways to improve - or as he puts it, "become more awesome"! They are constantly evaluating strategies that worked well and those that could be improved upon after each project. When involved early enough, the preconstruction team can be instrumental in working with the architect and owner to design a project tailored to the desired budget. Columbia's preconstruction team recognizes the value of understanding the client's goals and partnering with them to make the path to the final product as collaborative and painless as possible.
Originally from Maine, Bill is now a New Hampshire resident who fully embraces the outdoorsman lifestyle. In his free time, he can be found enjoying nature by camping, fishing, and upland bird hunting with his wife and two young sons. Each spring, the family taps about 50 Red Maple trees to produce their own homemade maple syrup! As if the sweet substance wasn't delicious enough on its own, Bill has also brought maple walnut fudge and maple coated nuts into the office to rave reviews. Visit www.littlecreekmaplefarm.com to learn more about the Carpenters' sugaring, gardening, woodworking and baking endeavors (and to buy some quality syrup). The parallels are easily drawn between Bill's work and home lives – he is always working hard and staying busy while encouraging teamwork and maintaining his even personality.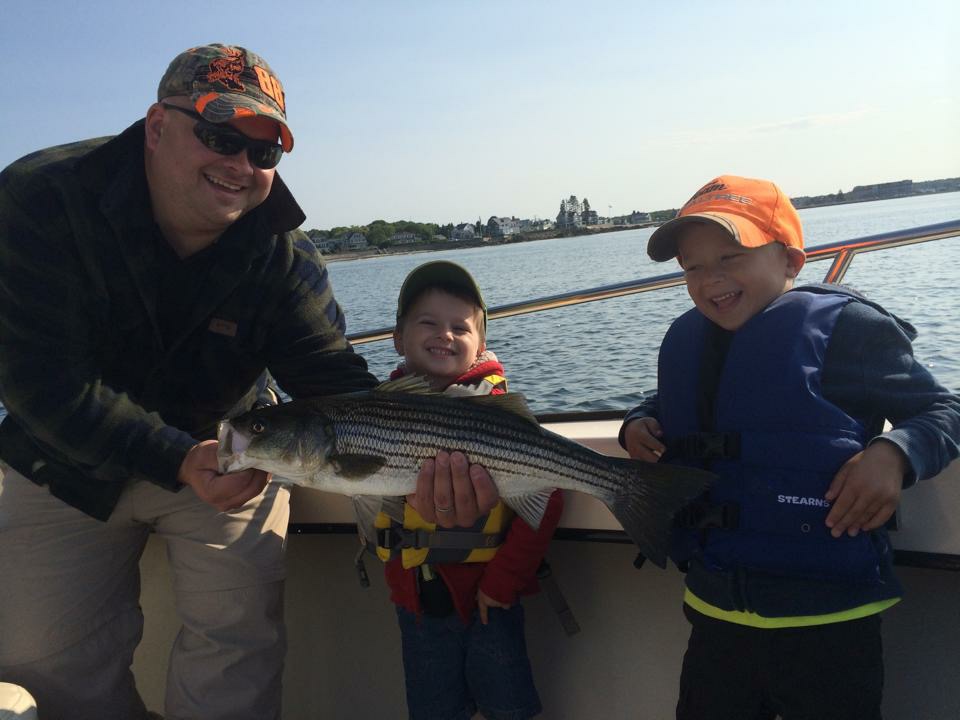 Fast Five: Speed Round

Pancakes vs. Waffles: Definitely waffles - Eggo waffles, specifically
Favorite Summer Activity with the Kids: Tent Camping. They are able to set up and sleep in their own tents now
First Job: Building wooden lobster traps. I was 13 - but the company may not have known that...
Netflix vs. Cable: Netflix. I've recently been enjoying Stranger Things after so many people recommended it
Favorite Band: Metallica. I'm going to see them in concert on Friday \m/