Spotlight On... Sam Lilly Award Nominee Berklee College of Music 150 Mass Avenue
March 1, 2017
2016 marked the third annual Sam Lilly Founder's Award for Construction Excellence, which is presented to two exceptional projects completed in the past year. Created in memory of Sam Lilly, who founded Columbia Construction Company in 1925, the internal award acknowledges one project from the Columbia's Mainstream division and another from Interiors. Qualifications for achieving excellence include overcoming design and construction challenges, successfully accommodating a fast paced schedule, and/or developing positive relationships with the entire project team while exceeding their goals. Each year, three completed projects from each division are shortlisted as finalists. The project teams are then tasked with creating a video presentation showcasing their project and highlighting why it deserves the award – a highly secretive and competitive process in which creativity is encouraged! Once completed, the videos are viewed by the entire company and the winners are determined by a popular vote.

Check It Out!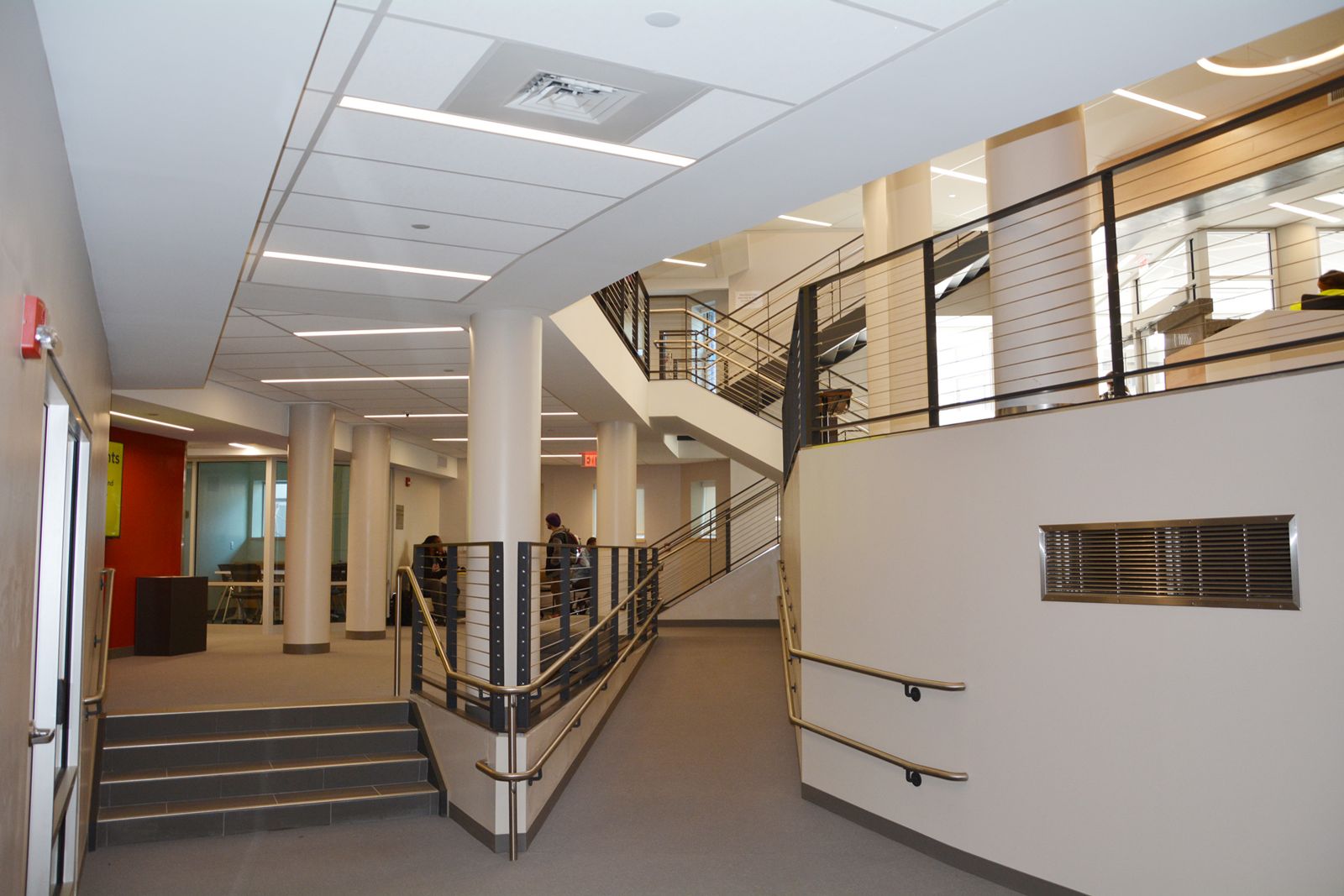 One of the Mainstream Division's top three contenders this year was the Berklee College of Music project at 150 Massachusetts Avenue. The Columbia team completely rehabilitated and reconfigured 44,000 sf of interior space throughout the seven story building, as well as redesigning its street-level facade to create a more welcoming entryway for the Berklee community. Home to student residences, dining, academic spaces and the college's library, this building is utilized virtually 24/7! With this in mind, Columbia carefully sequenced all construction activities around the facility's activities and kept any shutdowns to a minimum. Ultimately, the Columbia team (Mike Bittelari, Dennis Douglas, Mike Hamill, Neil Lemieux, Jim Marsh and Kevin Ryder) provided accessibility improvements and implemented seismic upgrades, while creating new gathering and teaching spaces.
Check out the video on this project succes story!