Spotlight On... Columbia Safety
July 26, 2017 | Author: Meghan O'Connor
Last month, Columbia was the proud recipient of the Merit Safety Award presented by the Massachusetts Associated General Contractors (AGC). This award is a testament to the entire Columbia team, but can largely be attributed to the diligence and dedication of our Safety Department. "It was very exciting for Columbia to be recognized in this way," said Safety Director Ralph DiNapoli, who leads the department. Ralph implements safety procedures and promotes education on safety related matters at a high level, overseeing all projects and collaborating with project executives, project managers, and project superintendents. Safety Manager Carly Benning can most often be found on jobsites, serving as a resource to project superintendents for everything from providing their safety expertise and guidance, to leading safety orientations for subcontractors. With Ralph behind the scenes and Carly on the frontlines, they are able to keep the Columbia team updated on the latest safety regulations and systems, while providing their informed perspective wherever needed in day to day operations.
In addition to their involvement in projects, Columbia's safety department is also well represented within the construction industry. Carly is a founding member and leader of the AGC Young Safety Professionals (YSP), a subcommittee dedicated to bringing together young people who have recently assumed safety-related roles in the construction industry. The group, which meets monthly to learn from and support each other, has been a rewarding experience and career highlight for Carly. Ralph belongs to the AGC General Contractors Safety Partnership (GCSP), a group that includes several major general contractors in the Boston area. Members come together striving to create a standard for safety programs and protocols across all jobsites in the area, so that anyone working on one site will step onto the next already educated and aware. In addition, both Ralph and Carly are part of the OSHA Round Table, a meeting that brings together GCs, subcontractors, and a liaison from OSHA to focus on a specific topic. Attendees have gained knowledge and perspective from these discussions, and the group has grown from around 20 people to closer to 150 over the past few years. Columbia as a whole benefits from Ralph and Carly's participation in these committees, as the new information they acquire allows them to further ensure that our projects are the best they can be.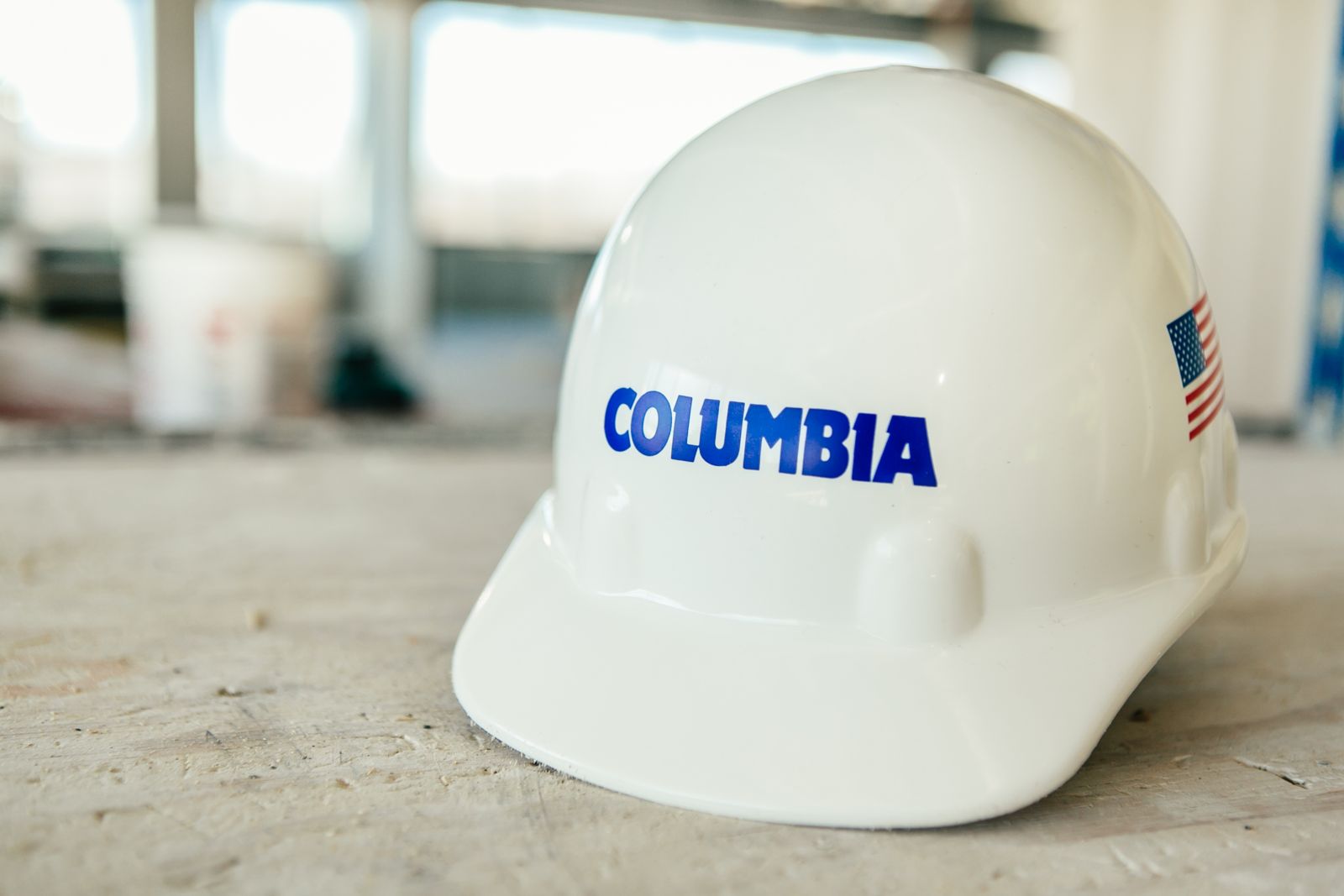 As much as the Safety Department appreciated the Merit Safety Award as an acknowledgement of their success, they continue to challenge themselves to improve going forward. Ralph enjoys the opportunity to encourage the strong safety culture at Columbia from the top down, and strives to increase trainings and preconstruction meetings to ensure that all team members are on the same page regarding safety going into a project. The team is also looking into new technology that will efficiently track and organize safety information on subcontractors for future reference. There's a reason "safety first!" is such a well-known expression, the safety of our team and everyone we work with is a top priority. Ralph and Carly are a great team that has an invaluable impact on Columbia's work every day.