Spotlight On... Giving Back
November 30, 2016 | Author: Meghan O'Connor
All of the telltale signs are popping up – decorations at the mall, radio stations exclusively playing holiday music, and a sudden spike in emotional commercials. It's clear that 'the most wonderful time of the year' is right around the corner! With the holidays fast approaching, the Columbia team is focusing on giving back to our local community. By collaborating with Toys for Tots, North Reading's Christian Community Services, and participating in Anton's Cleaners Coats for Kids effort, we are doing our best to make this holiday season a little bit better for as many people as possible. We encourage everyone to do what they can to give back!
'Tis the Season
Columbia is partnering with North Reading's Christian Community Services, a non-profit organization that supports local families in need, in their Take-a-Tag program. This program encourages employees to take one of the tags adorning the tree in Columbia's lobby and purchase the item listed. Each tag is a specific gift wish from a person in need, identified only by their age and gender. Many list necessities, like clothing, and CCS gladly accepts donations of basic household items as well. We are also contributing to the Toys for Tots annual holiday initiative to collect new, unwrapped toys to distribute to local underprivileged children. Last year we accumulated an impressive pile of toys, and this year our goal is to exceed that amount. For the past several weeks the Columbia Cares Committee has been accepting coat donations to contribute to Coats for Kids, a drive spearheaded by Anton's Cleaners. All used coats that are donated will be professionally cleaned and distributed to local children and families so that they can stay warm. Columbia has already collected over thirty coats, and counting!
Every Little Bit Helps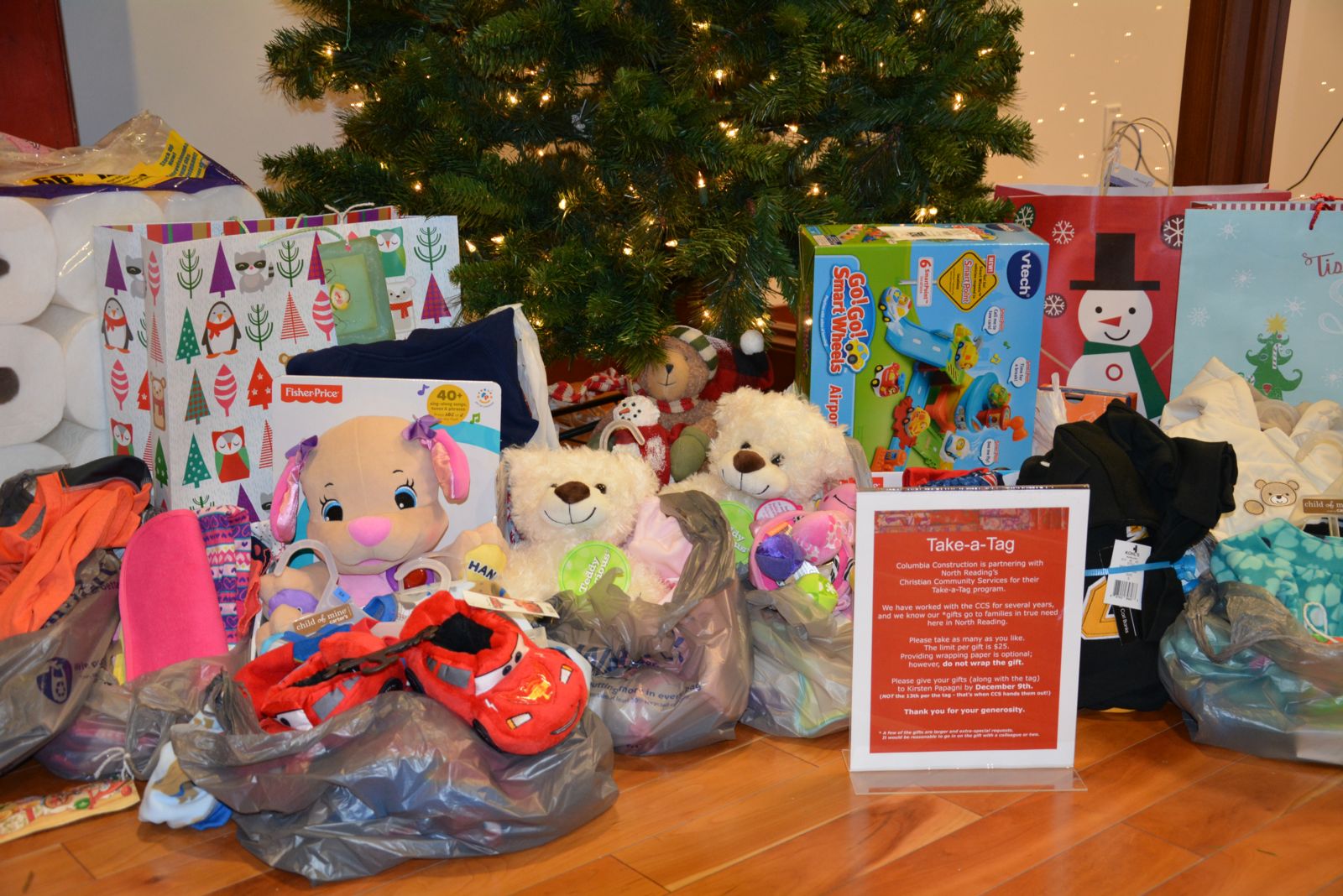 If you are interested in contributing to our community outreach efforts, please let us know! Our office in North Reading is a drop spot for Toys for Tots up until December 13th – any new and unwrapped toys are greatly appreciated. Have a safe and happy holiday season!