Spotlight On... Kevin Ryder
September 7, 2017 | Author: Meghan O'Connor
In an industry that is constantly evolving, it's impossible to see it all – but Kevin Ryder has sure seen a lot in his 15 years with Columbia Construction. After joining the firm as a Superintendent in Interiors, Kevin moved into the Mainstream division in 2010. His work with both divisions has led to the successful completion of projects across many different sectors, as well as collaboration with a wide variety of Columbia team members. As Kevin puts it, he was able to figure out how the industry operates while working on corporate interiors projects, and was able to take the experience and knowledge he acquired and apply it to projects that run the gamut in terms of size and scope, spanning academic, life sciences, and hospitality sectors. "When you're working on all of these projects, you grow without realizing it," observes Kevin "At Columbia, they give me space to effectively manage projects my way. If I ever need help it's there, but they trust my judgement." His depth of experience combined with his strong leadership skills make him a great asset to any team, so he has built up an extensive resume including projects with Harvard University, Tufts University, Berklee College of Music and most recently New England BioLabs.
After graduating from Wentworth Institute of Technology, Kevin left his hometown of Wakefield MA to travel around the United States working on several different industrial power projects including; nuclear, hydroelectric and coal-fired power plants for the better part of a decade. After a lot of travel and some great life experience, he decided to come back to his roots in the greater Boston area. Now Kevin is raising his own family in Wakefield, and certainly keeping things exciting with five children ranging in age from his 31-year-old oldest down to 12-year-old twins. He also is the proud grandfather to a one year old baby boy! Kevin coaches baseball and softball in the spring and summer, and also participates in a weekly golf league. His favorite family activities are beach days and ski trips – depending on the season. Both at home and at work, Kevin approaches life with a strong work ethic and fun loving personality.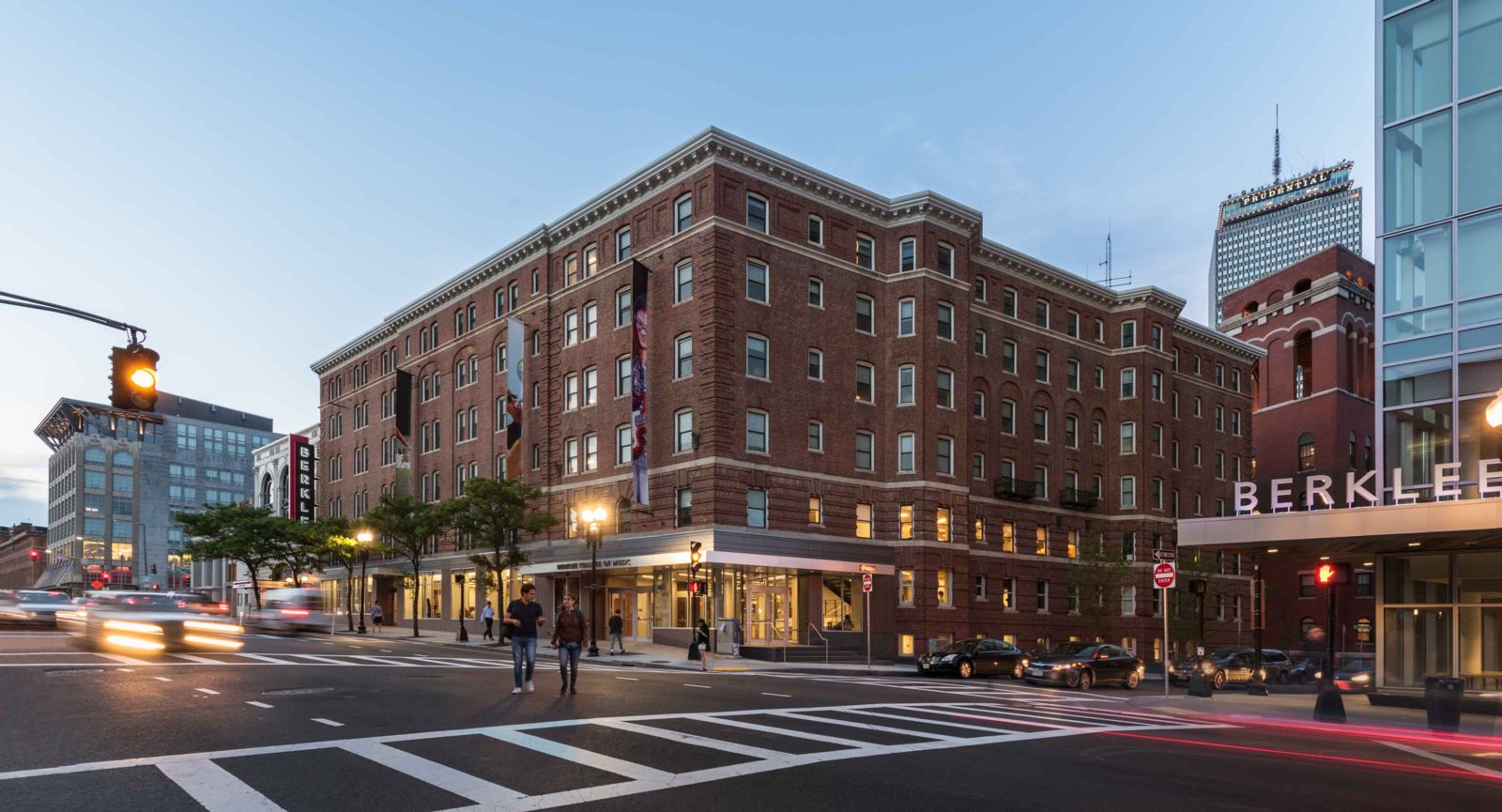 Building in Boston
In 2016, Kevin took on one of his most difficult career challenges, serving as the Lead Superintendent on the repurposing and refurbishment of Berklee College of Music's Student Life Building at 150 Mass Ave. The 8-story masonry building occupies a city block, in one of Boston's busiest neighborhoods, and has been hastily renovated over its previous 100-year history. The building serves the Berklee community in many functions including a dining hall; classroom, practice and performance spaces; meeting rooms and community spaces, as well as dormitory housing on the upper four floors for over 300 students for 50 weeks of the year. The 16-month project included major interior and exterior structural, MEP and architectural renovations to the historical building, originally constructed in the early 1920s. The construction process involved many challenges – primarily regarding the safety precautions and logistics surrounding the fact that the building was continuously occupied by several hundred students throughout construction, including the removal and reconstruction of the building's lower four floors and two facades! Kevin and his team worked closely with the Berklee facilities team to carefully coordinate sequencing and phasing, and their hard work paid off with great dividends to the community. When the project was completed, the building and the neighborhood had been transformed into a beautiful, modern and handicap accessible space. Leading the charge in navigating the challenges and restoring one of Boston's historic buildings proved to be the most rewarding experience in Kevin's career to date, leaving him with a great sense of accomplishment and pride.
Fast Five: Speed Round

Favorite Summer Activity: Spending time with my family, at the beach or playing sports. And also golf!
Ocean vs. Lake: Ocean
Most Impressive Project Feature: I would have to say the intense structural shoring that we did at Berklee, all while hundreds of kids were living in the building.
Ski Season vs. Golf Season: Tough question - I wish I could do both in the same day! But if I had to pick I'd go with golf season because I like the warm weather.
Best Concert: Most recently, it would be Zac Brown Band because they are much more my speed at this point.