Spotlight On... Sam Dettore: Celebrating 20 Years at Columbia
November 24, 2020
This month we are celebrating the anniversary of Sam Dettore, one of Columbia's Project Executives who has been with us for 20 years.
Sam has always been around construction. Growing up, his father owned a construction company, and Sam always enjoyed listening to his work stories. Following in his father's footsteps, Sam's first job was mixing mortar on a construction site. After trying his hand at a few other jobs, he discovered he was truly skilled at construction and decided to pursue that as his career over 35 years ago.
What have you liked most about working at Columbia?
It's the people. We work hard and work together, nothing is too formal or strict. We get the job done and keep the client happy. I've never felt uncomfortable about dropping by Bruce Gordon (Columbia's Charmain/CEO) or Jim Marsh's (Columbia's Vice Chairman) office with an issue. Columbia has always had an open-door policy.
What lesson did you learn early-on in your career that you still carry with you today?
One of my mentors from a previous company used to say, "treat people as you would like to be treated." That still holds today. I take pride in the fact that I can reach out to anyone I've dealt with and hear a friendly voice willing to help.
Career highlight?
Working with Shaun Lover (Columbia's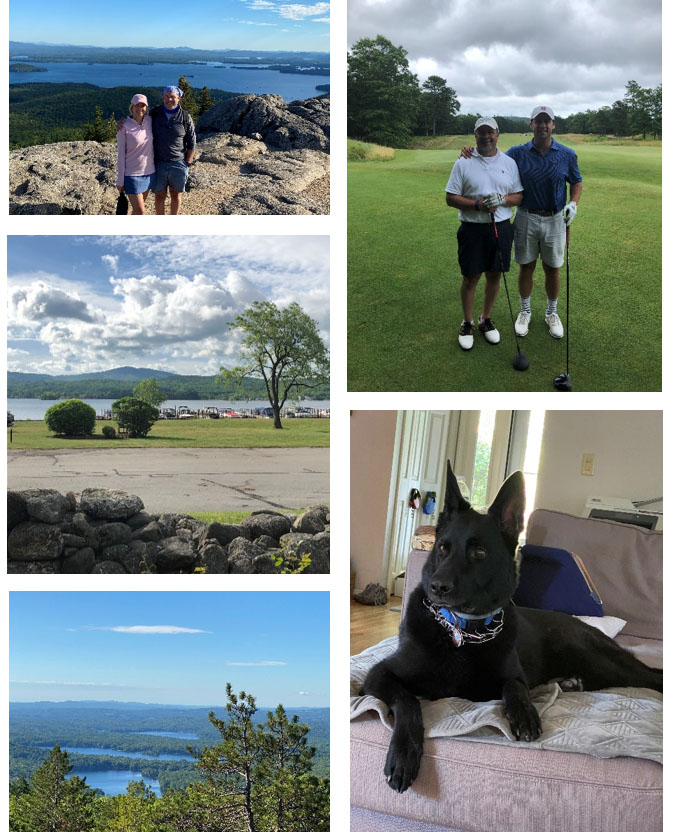 current President) and Greg Keller (current Project Executive) on the 175/185 Wyman Street project in Waltham. It was a terrific and challenging project, constructing 2 buildings on 26 acres, totaling 335,000 square feet. It had a little bit of everything - hazmat, sitework, interesting building details, and a great client in Hobbs Brook Management.
How would your colleagues/clients describe you?
I feel like people know me as being fair and reasonable. I've established many relationships throughout my career, and that is important.
Three descriptors that best describe you.
Proud father, optimist, and good friend.
Special talent or most useful skill?
Problem-solver, whether at work or at home.
Favorite summer activity?
Boating with my family and wife Noelle.
Favorite vacation spot?
The Lake (Winnipesaukee in New Hampshire)
Best concert? Or favorite band?
The Eagles, Hell Freezes over Concert in 1993
Cat or dog?
Definitely a dog.
Morning person or night owl?
Morning person
Outside the office you will likely find me…
Sitting in my Adirondack chair with a cocktail in hand, watching the boats come in and the sun going down over Gunstock.