Spotlight On... Sam Lilly Award Winner SONOS
November 23, 2016
2016 marks the third annual Sam Lilly Founder's Award for Construction Excellence, which is presented to two exceptional projects completed in the past year. Created in memory of Sam Lilly, who founded Columbia Construction Company in 1925, the internal award acknowledges one project from the Columbia's Mainstream division and another from Interiors. Qualifications for achieving excellence include overcoming design and construction challenges, successfully accommodating a fast paced schedule, and/or developing positive relationships with the entire project team while exceeding their goals. Each year, three completed projects from each division are shortlisted as finalists. The project teams are then tasked with creating a video presentation showcasing their project and highlighting why it deserves the award – a highly secretive and competitive process in which creativity is encouraged! Once completed, the videos are viewed by the entire company and the winners are determined by a popular vote.
And The Winner Is...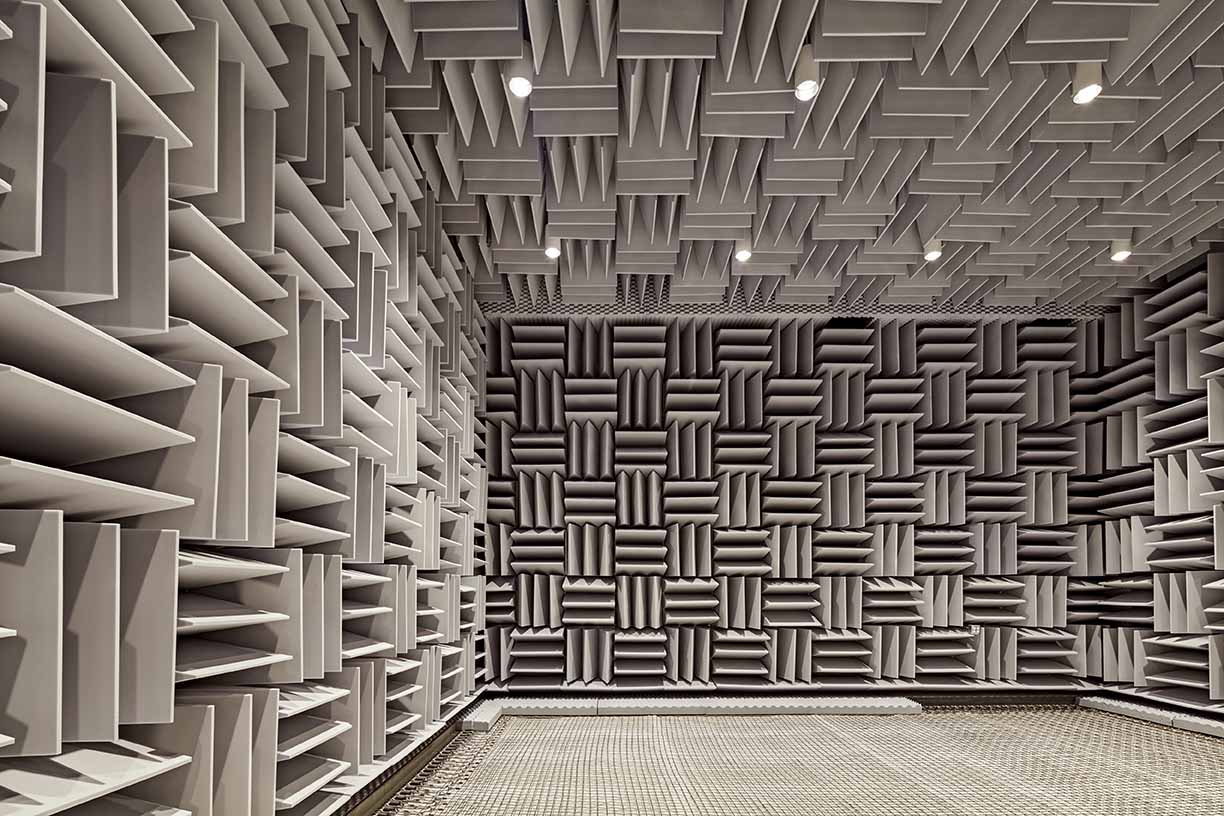 The SONOS team took the prize this year for Interiors for their work on the 120,000 sf Boston headquarters, which includes a variety of impressive features. Most notably, its two story living wall is the third largest in the country! Since SONOS creates speaker systems, one of their main priorities was creating a soundproof space in which to test equipment. So in addition to two levels of class A office space, conference rooms, and a café, two completely soundproof chambers were constructed. "SONOS' 2Pi & 4 Pi anechoic sound chambers were one of the most interesting elements I have seen on a tenant fit out project in Boston, but they were so ultra-quiet on the inside that it was eerily uncomfortable to stay in them for even a short period of time," explains Bill Carpenter, the project's Preconstruction Manager. Project Manager Rosemary Duffy cites the SONOS fit-out as one of the proudest accomplishments of her career.
Check It Out!
Inside scoop - one of the Play1 speakers in the reception area is programmed to trigger a revolving James Bond style door disguised as a bookcase, leading to a secret room. Superintendent Bob Erdmann calls this movie-worthy element "one of the coolest things I've ever done in construction!" For more fun facts about the SONOS project, check out the team's video (make sure your audio is on too). Congratulations on a job well done to Rosemary Duffy, Bill Carpenter, Bob Erdmann, Russ Parady, Brittany Boilard, Jason Bedard and Siggy Pfendler! The other finalists' videos will be highlighted in the upcoming weeks, so keep an eye out.