Spotlight On... Steve Jaeger
January 25, 2017 | Author: Meghan O'Connor
This past September, Columbia welcomed Steve Jaeger to the Mainstream Division's Estimating Team as Senior Preconstruction Manager. Steve has decades of experience in the estimating field, and thrives on the fast paced environment, as well as the variety that comes with working on multiple projects simultaneously. His current role certainly fits that description; he is responsible for managing preconstruction services on several projects as well as working hard to hit deadlines for RFP responses. Although he appreciates projects of all types, Steve holds a special place in his heart for the Healthcare and Life Science sector. His work on the Brigham and Women's Building for the Future, a research lab space in the Longwood Medical Area, is one of his career highlights. He finds the opportunity to indirectly help people get the medical attention that they need extremely rewarding. Steve's easy going personality makes him a very approachable co-worker, and he has quickly integrated himself as a major asset to the Columbia team.
Welcome Back!
This isn't Steve's first time sporting Columbia blue! He has actually worked with the Mainstream Estimating Department before, from 1998 to 2000 as a Project Estimator. He finds it "amazing to see all the growth that has occurred in the years since I've been gone, the company has doubled in size!" Between Columbia team members he worked with during that time and people he has met throughout his career between now and then, he says about half of his current co-workers are familiar faces. Despite the immense development of all departments and a more extensive repertoire of larger scale projects, some things never change. Steve is glad to have come full circle to be next door office neighbors with Neil Lemieux again, 17 years later!
All About Steve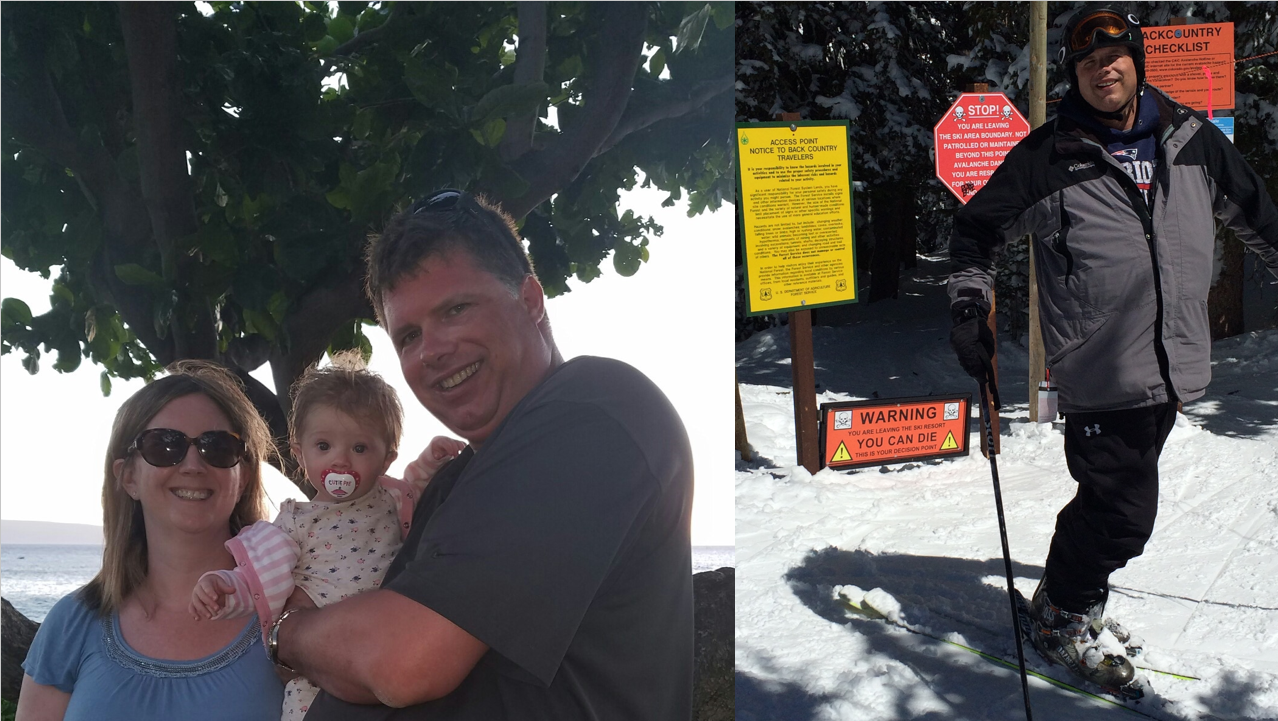 Steve is originally from Ridgefield, CT and reluctantly admits to being a former Giants fan who is now a Pats convert. Don't worry, he has always hated the Yankees though! Ridgefield is a town known as a suburb for people who work in N.Y.C and has a number of equestrian facilities, where Steve was able to earn some serious cash as a high schooler by waking up at 4 AM and working at a horse farm before school. He moved up to Massachusetts to attend Wentworth, where he graduated with two degrees (Construction Management and Engineering Technology), and has been in this area ever since. He now lives in Swampscott with his fiancée and their adorable daughter, who is one and a half. Steve has a passion for skiing, and his dream is to ski on every continent. He can already check South America off his list; he hit the steep slopes of the Andes mountains in Chile years ago, which he describes as a "once in a lifetime" experience. Another goal is to get his daughter Riley on skis by the time she is three – teaching her young! On the weekends, Steve can be found with the family up at his log cabin style house in Vermont, which he designed and built himself. It's safe to say that construction is the right place for him – welcome back to Columbia, Steve!
Fast Five: Speed Round
New Year's Resolution: Just like everybody else, better diet and more exercise. Ten lbs down!
Netflix vs Cable TV: Cable TV. I mostly watch the news and sports, but I was a big fan of '24'
Favorite Activity with Your Daughter: Now that she can walk, I love to go for walks with her and read to her. Clifford the Big Red Dog is the current favorite!
Go To Snack: Ice Cream!! I could have it every day, which is why I don't buy it anymore.
All Time Favorite Concert: I would have to say Pink Floyd. I saw them in Foxboro during The Division Bell tour in '94 and it was incredible.